Byron Bay Red Tent
In 2017 I am co-facilitating women's Red Tent circles in Byron Bay
with my dear friend Tess Miller -Sharp.

Collective Wisdom Circles will be held fortnightly throughout the year where we will be come together, sit in circle and drop down into our bodies and our hearts. Please put these dates in your calendar so you can make Red Tent Circles a part of your Feminine Embodied Practice and Self Care for 2017. Each gathering will have a theme of discussing, sharing  and inquiries that supports a more compassionate relationship with ourselves and bring skills and tools to support us in living empowered, grounded and connected with ourselves, others and the world.
Red Tent is open to all self identified women. There is a limit of 2o places at each gathering from 11 years old upwards.
We will be gathering in the beautiful yurt at Temple Byron,
46 Melaleuca Avenue, Byron Bay
   Friday 19th May, 6.30-9.00pm
The Playfulness of Being a Woman
An uplifting joyful enquiry circle into the fluidity of being woman in todays world. A woman can be a torrent of emotions, deeply in touch with her intuition and has a natural ability to create beauty everywhere she touches. How can we as women today, be playful and find delight in the ever changing landscape that is our life?
---
 Friday 7th April, 6.30-9.30pm
Mothering Ourselves Back to Whole
As women, we may have not had the beautiful hallmark card experience of being mothered by our mother's. We may have experienced betrayl, abuse, neglect or abandonment by our mother's at times in our lives. The ways that you are separated from being mothered may be subtle or overwhelmingly obvious to us.
Join us as we navigate the parts of us that are unmothered and find ways to come back to wholeness through mothering ourselves and each other. What needs to be forgiven, what needs to be remembered, what needs to be disclosed and grieved and what wants to be called in as a new way of being in our own maternal care of ourselves.
---
Friday 16th June, 6.30-9.00pm
Hearty Winter Self Care with Special Guest Hannah Miles Nutritionist
We welcome Hannah Miles of nourish to health ,as our special speaker, sharing her wisdom around winter care.
Hannah is a nutritionist (amongst many other talents) and will be touching on how to choose sustaining foods that nourish your mind and body, along with how to get the best digestion for internal energy and warmth.
We will also have some warming soup for everyone to enjoy on the evening for supper.
---
   30th June
14th July  &  28th July
11th August  &   25th August
8th September  &  22nd September
6th October  &  20th October
3rd November   &  17th November
1st December   &  15th December
---
I'm still on a huge "heart high" from the experience of last night's opening of Byron Bay Red Tent.
The warmth and sincere, genuine respect and gratitude among those present was palpable.
Not to take a single thing away from the other RTA circles and events I've attended, but last night was truly what I've been searching for, even though I didn't really know it until I found it
Each of us have been drawn to the concept of Red Tent by a wish or desire to simply connect and BE ourSelves; free of judgement, expectation and control, free to express our thoughts and feelings, free to listen to each other and express love and respect for one another.
Sometimes the journey we're on takes us down roads we don't want to be travelling, but I am learning to understand that every single person and event affecting us, has a purpose.
We just need to stay true to ourSelves and "trust".
Namaste, my sisters
… and what a venue!!
~ Alexsandra Deen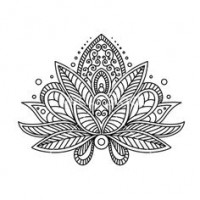 what a wonderful opening of Byron Red Tent with seasoned facilitators and divine venue. blessings on the inauguration of this much needed space for women. and so the red thread continues to weave its path into the lives of women. blessings
~ Kerri Ryan
A big thank you to Lotus Indigo Shakti Kruse and Tess for beautifully holding and creating the divine sacred space for the first Red Tent Gathering in Byron Bay… 40 women gathered to be honoured and nourished… What a night… What a venue I will be back I'm sure!!! With Gratitude
~ Alison Collins
---

Red Tent Australia is a non-profit organisation with the aim to connect, collaborate and create a community of strong and educated women in a supportive & nurturing environment.  We establish community networks and support between women by hosting local gatherings and events in what we call "Red Tents". Red Tent Australia is not religious and we include anyone who identifies as female from 11 years + and from all walks of life.  It's our hope for everyone who enters each Red Tent to experience a sense of belonging, sisterhood and strength that
stays with them from then on.
{read more about Red Tent Australia}
---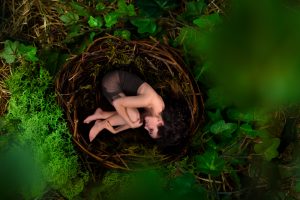 NEST : An Invitation To The Rest Revolution
Nest: a snug retreat or refuge; resting place; home.
One thing I have become inseparable from since making self care a non-negotiable priority, is my nest. I have one in my car most of the time and carry it with me to Yoga, Red Tent, Workshops and even to my classroom studies. You may be wondering what a nest is in this context……. {read more}

---