There is so much shame and struggle when we don't get it right with money and yet money is such a new technology in the evolution of humanity and a far newer for women who have been disenfranchised from wealth and economic leverage.  Sacred Money is the application of having your money be in service of your desires for experiences, dreams and to come to a kind relationship with yourself and your relationship with money. Financial Therapy is using Transpersonal Journeywork and Somatic Embodiment to allow us to tell the deep story of money, release the judgement, shame, addiction and come to a place of spacious peace with our money journey.
Some of what we may explore together are:
Money Biography
Money Beliefs
Money Mapping + Self Care
Cashflow increase
Underearning, Value and Worth
Emotional Intelligence and money
2 Types of earning
4 Types of spending
Self Inquiry
Money in Intimate Relationship
Money in family Relationships
Money Fog / Shame / Anxiety
Your relationship with your business money
Crafting a Money Ritual
Money Enneagram plus much more………
It is not easy to quantify the bottom line improvement when a woman does her money work, however I can tell you, hand on heart, that deeply unpacking and inquiring into the heart of your relationship with money does improve your financial $$ bottom line, your choices, your sense of freedom, control and ownership.
What is Financial Therapy and Money Coaching :
Money Coaching is a step-by-step  process that helps women to understanding and become more present to their patterns and behaviours around money so they can live in their full potential. Money is a skill that we are not taught as we grow up and yet we are expected to launch into the adult world of earning, saving, spending, tax, investment and partnership knowing how to make powerful choices.
Financial Therapy utilises behaviour therapy, somatic trauma therapy, and healthy attachment to inquire into your gendered and ancestral experience, coming to understand how that impact your results in real time helping to clear the space for you make powerful choices that serve your wellbeing and your financial empowerment.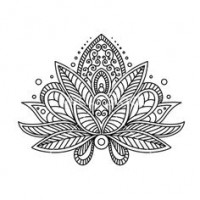 Raves of Love

I have had the absolute pleasure and delight of working with Lotus after not diving into 2 of her Money Love programs through hesitation and not being sure it was going to help. Well I would never hesitate again she is fabulous, insightful, encouraging, lotus is there with you all the way. I love her honesty and complete dedication to her clients. The program and her coaching is the best I have ever received, the results are life changing. My relationship with money has changed dramatically I don't cringe when bills arrive, my money story was a hypnotic trance that kept me small and miserable, never believing I could crawl out of that space, well with Lotus's work I am emerging and it is so exciting to spread my wings, feel lightness, power and flow and ease around money. Thank you so much Lotus.~ Wendy Phillis

I can't thank Lotus enough for all the work she has done with me so far.  I feel like I have put on a new pair of glasses and things are clearer. My private money coaching with lotus has helped me in all areas of my life, not just finances and saved me from me. ~ Rikki Loadsman

Lotus is a beautiful soul who lives in her authenticity. As a coach she says it like it is, always coming from a place of love. When I started coaching with Lotus I was on the brink of bankruptcy. With loving patience and guidance from Lotus I have now restructured my finances so my life is now positively turned around.  I then joined the Money Love Program which totally changed my perspective on money so that I no longer come from a place of scarcity.  I'm now happy to say I live from a place of abundance and gratitude. ~ Venus Mitchell
Intuitive, Honest, Authentic, Feminine, Witty, Fun, Creative, Bold, are just some of the words describing Lotus and her coaching! Absolute star! She has immensely improved my wellbeing and outlook on life… the needed guide! ~ Mira Sarac