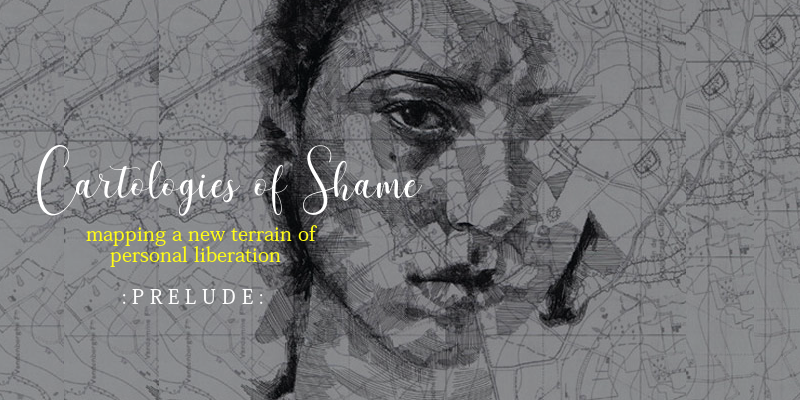 On my 48th Birthday, I gathered with a small group of women and 3 maidens in circle near the river under the Pandanus trees. It was just after sunrise but the sun was beaming down strong and hot. We set up our circle of rugs and cushions, decorated the picnic rug with a rainbow of fruit, chocolate and flowers, smudged and drummed each woman, dressed in white, into her grounded body holding her heart close to the surface and happy to be gathering. It was to be my own reclaiming ceremony, like a self-marriage; but it did not come as a light celebration with song and dance. It was a time of meeting the unspoken, hidden away stories so we could each be loved wholely including our shame.
For me it was going to be the day I said goodbye to shame and all the ways it had folded me, kept me silent and unable to speak. I spoke my shame story, or at least part of it out into the circle of women to be witnessed. I struggled and my throat tightened and dried as some of the words came out so weathered. Salty tears washed my face and collected in the back of my throat. When I had finished I looked around at the beautiful faces that responded to my words with such deep compassion and knowingness.
Then each woman in turn spoke of what she was done with, what she was giving up. Each told stories of their past and sometimes present experiences. Stories of being shamed as a young women as they navigated the journey to being a woman. Shame from teasing friends, people in authority, family of origin, bosses and from society's moral dysfunction as well as their shame for actions they had done towards others. Shame from sexual experiences, abortions, miscarriages, broken marriages, unkept boundaries and consent not given. We each, in turn, listened with our ears and our hearts and each of us knew the place in ourselves that mirrored the feeling life of the woman who was sharing. We recognised one another in a very intimate place.
Afterwards, we swam in the ocean and went to drink chai at the local cafe and laughed and talked some more.
It was a powerful day of reckoning for me and now it is time for me to write about shame. Shame that was mine, other women's shame and the nature of shame itself. It is time to empty out all the shame in my pockets and spread it on the table so that maybe we can have a conversation about where the contents of my pockets look like the contents of your pockets. It is time to give shame up to the light of being spoken about openly so its tendrils wither and fall away. All that will be left is the greatness of our precious souls and our vast and curious expression, our humanity and our seeing each other.
As I have written out the landscape of my shame I have realized that it is a much bigger undertaking than I originally thought and so these Cartologies of Shame, as they have come to be known, will be published in chapters so as to be digestible to you, the reader, the witnesses and my journey companion but also for myself as this inquiry has its way with me. It is my hope that this helps other women to put their shame down and walk lighter in their lives. I will start with where I find myself now in my travels and map it out from here and let the cartologies of shame have their own compass.
I invite you to shamelessly join me on the journey and in the conversation.