" We delight in the beauty of the butterfly,
but rarely admit the changes it has gone through to achieve that beauty. "
– Maya Angelou
I want women to know who they are. I want women to be change agents in their own life. I want women to be free in a way that hasn't been written about in movies and songs. I want women to take up space and lots of it, have a voice that speaks true and a heart that is ravenous for something Wild, something Desirable and something worth spending your life Living for. I want women to be the leaders in their story, the heroines of their journey and I want women to finally come home to the realisation that they can have their heart's desires in the world. This is my driving force. It's more than a mission statement. It's tattooed on my soul. It is me and it is you.
It is time to dive off the cliff of your small life into the vast ocean that is the life waiting for you to live. It will take everything you have got. Are you ready?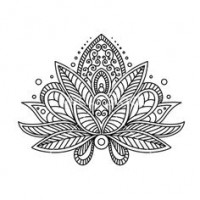 Metamorphosis is for any woman desiring to create:
A life of freedom inside or outside of the current structures of your relationship.
A life of living in your true integral power and from your innate knowingness.
A life of financial sovereignty, sacred money and spiritual congruence.
A life of deep radiant self care and deep self love.
A life that is a true reflection of your divinely wild nature, your gifts, your brilliance.
A life that creates from a new paradigm where only Shakti filled women would be brave enough to live:  a life at your own desire-based creative edge.
We work practically to unearth your soul cravings, feminine sexuality and desired vision. We will also excavate taboos that bind you to a life that is not truly yours, traditions, ways of thinking that hold your wild hostage. I work with superconscious intuition, Alchemical Principals, Creative Orientation Technologies, Macro-Patterning, Sensual- and Sexual-Practices, and Self-Inquiry to serve women whole-istically. On top of that we work together navigating the halls of Separation, Divorce, Child Custody, and Property Settlement practicalities based on knowledge, field notes of experience and resources if needed.
This is the work I do in the world AND I LOVE IT.
Please email me at hello@nulllotuskruse.com to arrange a discovery session with me so you can meet your Champion, Guide and sometimes Sherpa for the journey.
"Do not let your fire go out, spark by irreplaceable spark in the hopeless swamps of the not-quite, the not-yet, and the not-at-all. Do not let the hero in your soul perish in lonely frustration for the life you deserved and have never been able to reach. The world you desire can be won. It exists.. it is real.. it is possible.. it's yours."
Ayn Rand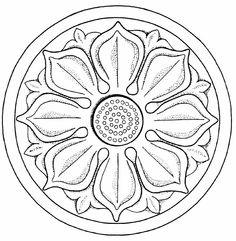 Raves of love
---
Working with Lotus has made a huge difference to my life. Her courses and private coaching have been invaluable in helping me. I highly recommend her as a coach and mentor.
– Jo Eckstein

If you're ready to be initiated into your full power then look no further. Lotus is a Master Coach and a true Alchemist who is deeply devoted to helping you create a free and wildly desirable life. When you embark on the Metamorphosis Private Mentoring journey expect nothing but the truth, profound teachings, intuitive insights, huge shifts, outrageous momentum, a whole lotta love and the best support you've ever had.
– Susana Frioni

If you are one serious groover then it is Lotus you need.  She is one kick ass hippy chick that will help you get underneath the rubbish that holds you back and keeps you from receiving what is waiting for you!!  She walks, talks, writes, breathes and seriously delivers what is true!Lotus is one generous woman that takes the time required for you to reach your potential.  She has passion and drive that keeps you on track. One thing for sure is that there is no other 'Lotus'!
– Vicki King

There are great coaches then there is Lotus Kruse who will always get down deep into the corners of your mind and uncover the painful thoughts that are keeping you stuck in lack or limitation. She will work with you until those thoughts no longer hold any power and together create a new ones finding real evidence along the way that will truly set you free into the life you deserve, of beauty, creativity and abundance. I will be forever in deep gratitude for the universe bringing such a beautiful, passionate soul into my life!
– Mandy Harris

From the very first time I met Lotus, she sparkled with enthusiasm to create and also nurture what my heart desired with honesty, love, support and laughter. From that moment I knew she would change my life in each encounter. Her energy constantly inspires the way I look at life and to reach for the stars, cause you can have it all baby.
– Ema Lou Peterson

Experiencing private coaching with Lotus felt like talking to an old, wise friend. There was this heart connection from the very beginning – feeling understood, feeling accepted. I love her non-judgemental attitude, the open heart communication and readiness to give and the ability to get down to the essence of an issue. It felt easy and effective. There was a new learning every time.
– Viara Ritcher

Lotus is such a warm hearted, honest, empowering coach, with yes, a crystal ball. She has helped me to heal parts of my life, remember who I am and remember what I love doing.  I have been taught by Lotus to be nothing but kind to myself and to make decisions for myself.  She has empowered me to start speaking my truth and to follow my  heart and intuition.  Every time I wanted to give up, fall or walk away,
Lotus never lets that be an option. – Janay Leonard

Working with Lotus in the Money Love Program and also in Wild Heart is one of the best things I've ever done for myself . Working with Lotus has changed my life, financially, spiritually, mentally, emotionally, etc. I dunno, it's hard to put into words, all the ways working with Lotus has changed my life for the better, all I can say is from the bottom of my heart I am grateful to her! Lotus is hands on, this isn't just a job for her, this is a calling..  I've loved every minute, even if it has pushed me out of my comfort zone, I know Lotus is there to support me and catch me if I need it.
– Alex Peach
---
One day you finally knew
what you had to do, and began,
though the voices around you
kept shouting
their bad advice–
though the whole house
began to tremble
and you felt the old tug
at your ankles.
"Mend my life!"
each voice cried.
But you didn't stop.
You knew what you had to do,
though the wind pried
with its stiff fingers
at the very foundations,
though their melancholy
was terrible.
It was already late
enough, and a wild night,
and the road full of fallen
branches and stones.
But little by little,
as you left their voices behind,
the stars began to burn
through the sheets of clouds,
and there was a new voice
which you slowly
recognized as your own,
that kept you company
as you strode deeper and deeper
into the world,
determined to do
the only thing you could do –
determined to save
the only life you could save.
Mary Oliver – The Journey