::  WILD BOUDOIR is a sacred sanctuary for women to meet online  ::
If you are looking for a place to belong amongst other incredible women, having real women to women discussions about love, motherhood, sex, eroticism, menopause, moontime, aspirations, pregnancy, Birth, Mothering, soulo mothering, empty nesting, money, sex, trauma, rights, stress, depression, navigating life with a heavy heart, heartbreak, death, mother wound, father wound, post natal depression, celebration and liberation, seeking help and support, the mundane and boring, leaving the relationship, falling in love, how to have what you want, where it hurts, mental health, physical health, sexual health, sexual exploration and challenges, marriage and partnership challenges and celebrations, polyamory, LGBT acceptance, issues, sexuality and exploration, BDSM, tantra, kink, hormones, spiritual expression, body image, raising teenagers, how to talk about sex, how to be financially powerful, sharing resources, tattoos, piercing, porn, selfies, sex-texting, the internet porn, social media issues, rape, sexual education, womens sexual health education, self pleasure, support with nutrition, legal support, women's rights and liberations, domestic violence, men's issues, raising boys to men, aging, having a voice…….to name some topics
challenges etc etc ………. then Wild Boudoir may just be your sanctum , your circle of women.
Wild: To live in honour of your individual true and ever changing nature; to be unencumbered by taboos; to be free to express your essence in a way that is authentic to you; to give yourself your own permission; to be sovereign in your choices and boundaries.
Boudoir: A private sitting room, dressing room, or bedroom, especially one belonging to a woman: of, relating to, or suggestive of sexual intimacy.
Wild Boudoir is a Facebook group curated and overseen by myself for sacred integrity and flow.
Wild Boudoir is an intimate sanctum for women to explore the full spectrum of their erotic sexual desire, love and sensual magic. Self pleasure, hetrosexually, homosexuality, bi-sexuality, pan sexuality, Tantra, BDSM and other embodiment practiced and philosophies, dating, relationships, sexual and other abuse. Education and sharing, playful fun and sincere space holding. This is a non judgemental and supportive place for women from all walks of life to expand their sexual range and reclaim their erotic radiance. It is also a space to discuss moontime, menopause, pregnancy, birth, motherhood, contraception and conception, miscarriage, abortion, wellbeing, astrology and intuitive goal setting feminine style.
I host regular Facebook live conversations on various topics of interest with other women and have Facebook live Q + A sessions from time to time to support the members of our intimate tribe.  This group is capped.
There is no financial cost to Wild Boudoir.

To Join Wild Boudoir please CLICK HERE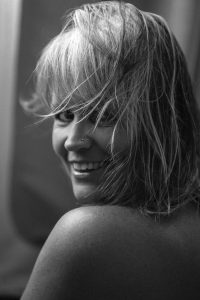 Photo: Lotus Kruse
Intrepid explorer of the feminine terrain and Wild Boudoir creator 
"When it comes to that mysterious, amazing thing we call sexuality, Wild Boudoir offers just the right delectable mix of honesty, love and humour.  More than just a breath of fresh air – it's a fucking cyclone. And I'm proud to be a part of the circle."
– PF, Tv personality, author.
"Lotus has taught me things that I didn't even know I knew about myself. From personal embodiment, relationship improvements, sexuality and education about the most intimate of discoveries. I have a tsunami in my pants now. Thank you."
~ TR, corporate coach, property investor.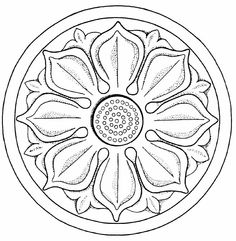 "As a woman who embraces her own sensual existence, I get inspiration and perspiration from sharing experiences, desires, knowledge, and advice in this sacred space. Fear of judgement and non-approval have no room here. Wild Boudoir is wild with love, caring, compassion, and wet pussies.  Meow. xx"
~ JW, Mother, make up artist.
"The wild Boudoir is like having those few close girlfriends you can get down and dirty with and talk about anything and everything… and they are on tap.  I feel like I am juiced up all day long, and feel sexier and attracting new opportunities in the last few months than ever before.   I'm not shying away because I have the energy of this sexed up group of women behind me. I'm not alone in my strong desires, rampant libido and lustful longings, nor in my fears and hurts. Thanks to Lotus and the girls in this tribe, 2015 is all about me cracking open my sexuality."
~KH, Transpersonal councillor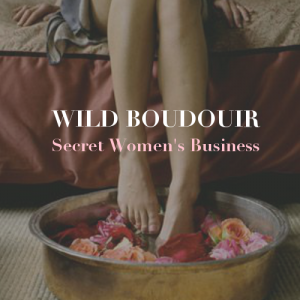 "This space has been like a long lost mummy's bosom of love and support. For the first time in my life I'm expressing my inner desires and attracting them into my world. It happened the moment I joined and could read other posts.  Often I'm laughing so much with the raw juicy sharing. Sometimes as I'm writing my mind says. " I can't say that" or " Is this too full on?" Then I remember I'm in a safe space for sexy expression of self and there is nothing full on or shocking. The acceptance and wonderful community created is so nourishing and through this wild tribe I'm manifesting this juiciness into my physical reality. So much gratitude and love for all these sassy sistas…. YUM."
~LN, Tantric practitioner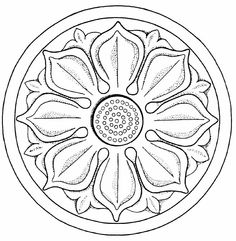 "I just want to say how grateful I am for Wild Boudoir.  In the short time I've been here it has made quite a difference to my life.  I love reading the posts daily, having sex on my mind more often and having my mind opened to new things. Despite wanting things to be different and trying to change things, my relationship with sex has been quite disconnected, distracted and avoiding in the last couple of years.  Now I feel more open, turned on, passionate, sexy, affectionate and loving.  I am wanting and having more and better sex.  And it is sooooo great. My husband quite likes it too. It is having a massively positive effect on our relationship. Its powerful connection with my sensual and sexual self has such a big flow on effect to other areas of my life and my general happiness.  I want more. Thanks so much Lotus and all the amazing women in the tribe. Tears. xxx" – SC, Mother
" I've been waiting my whole life for friends like this."
ES, new mother