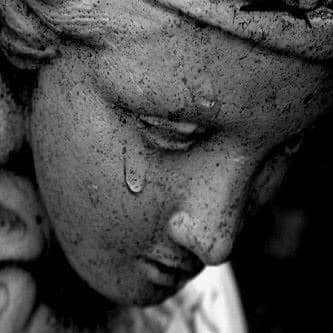 How grief is an initiation into life and to experience how love consumes every millimetre of our human bodies and souls.
Grief is the emotion that brings us to our knees and stops us breathless in our tracks as though winded by a punch to the guts.
Grief is an abrupt intersection that wakes and shakes us.
These past few weeks people I know and love have either lost someone they love or been re-floored by the loss of someone or someplace or experience that originated years before.
I have noticed that grief does not look obvious on a person.
We learn to carry it in some way that works for our shape or we try to outrun grief like trying to outrun our own shadow.
As I thought of my loved ones, whose hearts are heavy and throats taste like salty tears, I found myself looking to the sky feeling the burn in the back of my throat and the sting in the back of my eyes as my own grief breathed through me.
We are all connected in our grief, mostly unexpressed, pushed down and swallowed hard.
We are numb together in a type of altruistic bliss. Sending our loved one off in peace when we really want to complain loudly.
We are speechless in the midst of a wordless connection where we have to allow each other our separate dwelling place.
We desire to balm the ache of each other and ourselves and yet to stand witness is where we heal.
To witness love in every millimetre of each others body and soul having its way with us.
~ Lotus Indigo Shakti Kruse