Alchemy of Money is the next level program open to only a select number of graduates of the Money Love Program.
During the Alchemy of Money program, you will explore, inquire, learn, design, implement……
Interface with Money as a Boat Woman.

Explore the nine domains of money.

Practical Money Steward rituals and behaviours.

learning the feminine economy model. 

Set up Managing Systems that work in harmony with you.

Learn about money dynamics in intimate relationships, family of origin and children.

Money and the feminine nervous system.  

Recovering from financial abuse. financial infidelity and recognise financial trauma

Equality / Equity / Social Justice and the role your money plays

Personal money consent agreements.

Values / Needs / Desires 

Advanced Money Love inquiry questions, actions, rituals and projects.

Learn about money investment and protection structure

10 months worth of  live zoom gatherings.  




recommended resources for financial literacy and education

Secret Facebook forum for written coaching and Q +A



Alchemy for Money is tailored to be universal in many of its learnings and applications whilst some practical applications are oriented to the Australian money protection and investment structures. The course is designed to meet the needs of the women participating.
::: Next Alchemy of Money yet to be announced  :::
⭐︎ this next level money journey is only available to Money Love Graduates ⭐︎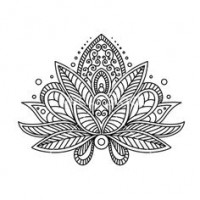 Raves of Love
Rich or poor .. Don't wait to do this course! Money Love  and Alchemy of Money profoundly changed how I look at and act with money!
Being a millionaire does not mean that you know about money! I was so altruistic and gave a lot away, only to hurt me in the end. After Money Love, I have a fire back in my belly and a business that is growing organically and I have no problem receiving money for doing what I love!
I am so grateful for Lotus making the course available to every one…. it is unique! She has a wisdom and an ability to help people to transform and I will guarantee you that she will have an impact on your life when you work with her. The Money Love Program is a life-changing program. Don't sign up for it, if you don't want to change your life. If you want to have a flow in life with money, sign up now!" ~ Pia Lindgren

Lotus fiercely loves and challenges you and has an extraordinary gift in creatively and intuitively holding space for the group. ~ Kate Rainer Callaghan.
I worked with Lotus in her Money Love and Alchemy of Money courses and it's not only been a pleasure working with such an inspiring coach but also a huge game changer when it comes to my relationship with money and myself. Forever grateful for the experience! ~ Beatrice Dahler

Highly recommend this… Dive in ladies.. Buckle your soul belts and go for it."
~ Charmaine Spicer
I've worked with Lotus in her Money Love programs and in Alchemy of Money Program.  I've also done some private money coaching with her as well. It has changed me and put me on a positive loving path with my relationship to money.
Thank you for your gift Lotus. I wanted to also mention that it I'm a single (never married) childless (by choice) woman .. thus what Lotus offers is for EVERY woman ~ Vanessa O'Brien