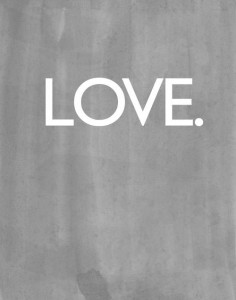 ---
LOVE TIP FOR MEN:
Get out of the house this evening…. unless you want your clothes ripped off or your head ripped off or both. Its a full moon and I am telling you, the women are unshackling this evening and shape shifting.
Blessed be the wild woman
the lunatic
with passion that cannot be contained
desire that rises up to swim in
Blessed be this moon
and the women that are tided to it
Blessed by the wild woman.
Love Lotus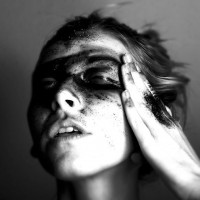 ---
LOVE TIPS FOR COUPLES:
Trust is a dance between ourselves and life and the conversation that we make up about what we think is happening to and through us. Trust in a relationship is a dance between two conversations. If we stopped listening to the maddening sound of our noisy mind and instead listened from our heart into that of our loved one, truly listened for the longest time, we would learn how to love each other in a way that creates trust, an opening, a holding.
Be quiet and listen.
– What action will you take to grow the integrity of your partnership?
– What is your partner really asking for?
– What are you really asking for that you are willing to be vulnerable enough to ask to receive?
Love Lotus
---
LOVE TIP FOR MEN:
Ladies ! Hands up if you LOVE having your man brush your hair for you?
It is so relaxing, connective, sweet and sensual. It helps her relax and drop down into a hypnotic bliss and soften her.
Hair brushing is love making.
Love Lotus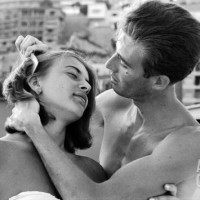 ---
LOVE TIP FOR WOMEN:
FIERCE DUALITY: It really is THAT important. Fierce Duality
Love Lotus
"Why were you attracted to him in the beginning? It is the same wildness. And it has hurt you so, but you must remember, if you are wise, you cultivate the same untamable nature, thrusting it into what you find good and worthy and authentic.
Be intuitive about how he loves you, not how you want to be loved. We are inclined to love others how we like to be loved. Find out how he is loved, and do so. Ask of him the same. His love may never be clear and smooth like glass. But his eyes will tell you, his touch will scream to you, and his tickles will lecture you of his love. You will doubt it, because that is not the way it happened when you went to go see the man and the woman fall in love on the"
CLICK ON THE IMAGE FOR FULL ARTICLE ON FIERCE DUALITY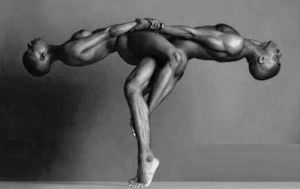 ---
LOVE TIP FOR MEN:
Claiming your woman is a daily practice.
You do not save up credit points.
Every morning when you wake up, the slate is wiped clean.
Claim your women every day.
Love Lotus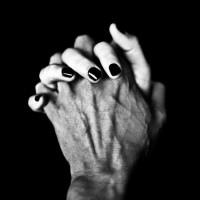 ---
LOVE TIP FOR MEN AND WOMEN:
CHIVALRY IS NOT EXTINCT… YET.
WOMEN: drop your "I'm a feminist so I can do everything myself so thanks but no thanks, don't be too nice to me and take my shopping bag or I will kill you with one look." Drop that whole story and allow a man to show you with his actions that he cares and protects you from the onslaught of every day life that fries our fucking brains, even though we will never admit it. Drop your armour. Give the guy a chance to woo you. He has a heart. I know yours has been hurt, but so has his. He wants to share his heart with you and see yours.
MEN: I know it is hard when women are all armoured up, but if you see a chink in it with some feminine radiance oozing out, be courageous and offer a small crumb of chivalry. I pray she doesn't bite but has dropped down into her feminine and receives your offer of care graciously. Receiving is not a practice that women are good at. We have been entrained to believe that receiving = passive = weakness and that we need to show our worth through our actions like men do. Help us untrain and receive your offers of care and love. We love your attention and affection.
Crumbs people…… start with crumbs……. see where it leads.
Love Lotus
CLICK ON IMAGE FOR FULL ARTICLE ON CHIVALRY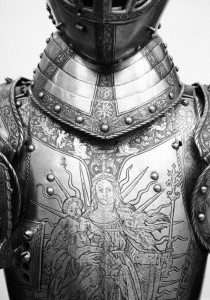 ---
LOVE TIP FOR WOMEN:
Don't ask your man how he is feeling and what he is thinking. Stop having long DnMs late into the night. Stop sucking the body language out of your love affair. Stop talking and let him show you.
-love lotus
---
LOVE TIP FOR MEN:
KNOW YOUR WOMANS PUSSY.
Now this is fascinating. Really. Men love to feel the power they have to 'get a woman off' and yet how many have a intimate understanding of the workings of a woman's pussy? I'd love to think you have all become master students of this subject and have taken the time to really get to know your topic inside and out……
Let your women be your master teacher. listen and learn and then you will REALLY know how to turn your woman on. { the first sex organ is the mind by the way.}
– Love Lotus
---
LOVE TIP FOR MEN: if you feel like fixing your woman, go get your tool box and finish all those little handyman jobs around the house that you keep saying you want to get done. Other than that, put the hammer away and just be present to her unwind/download. Deeply listening to a woman, holding space for her to unwind into and receiving her is foreplay… Really it is.`- Love Lotus
CLICK HERE FOR ARTICLE
---